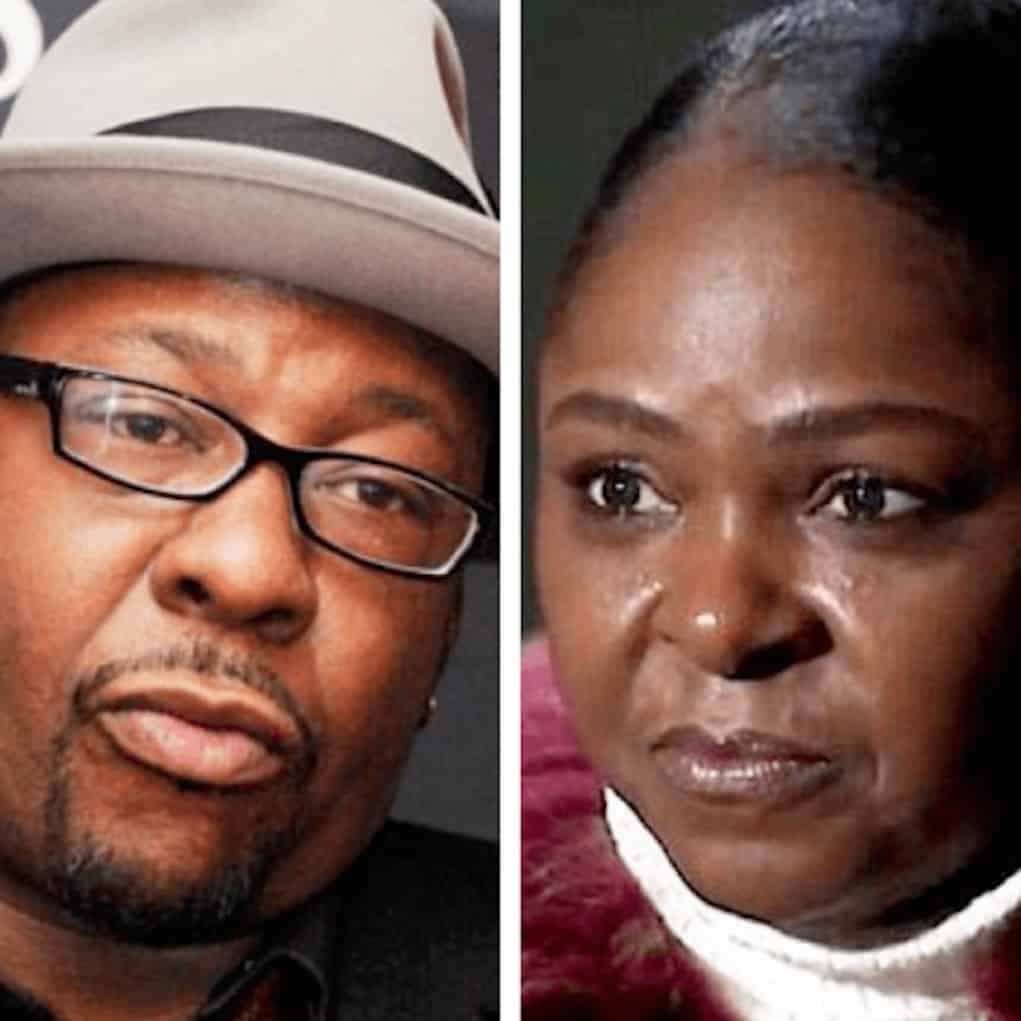 Leolah, the sister of Bobby Brown, has never been one to keep quiet after the deaths of Whitney Houston and Bobbi Kristina. In a new Facebook post, Leolah pleads for Bobby to separate himself from the evil people who are trying to divide the Brown family.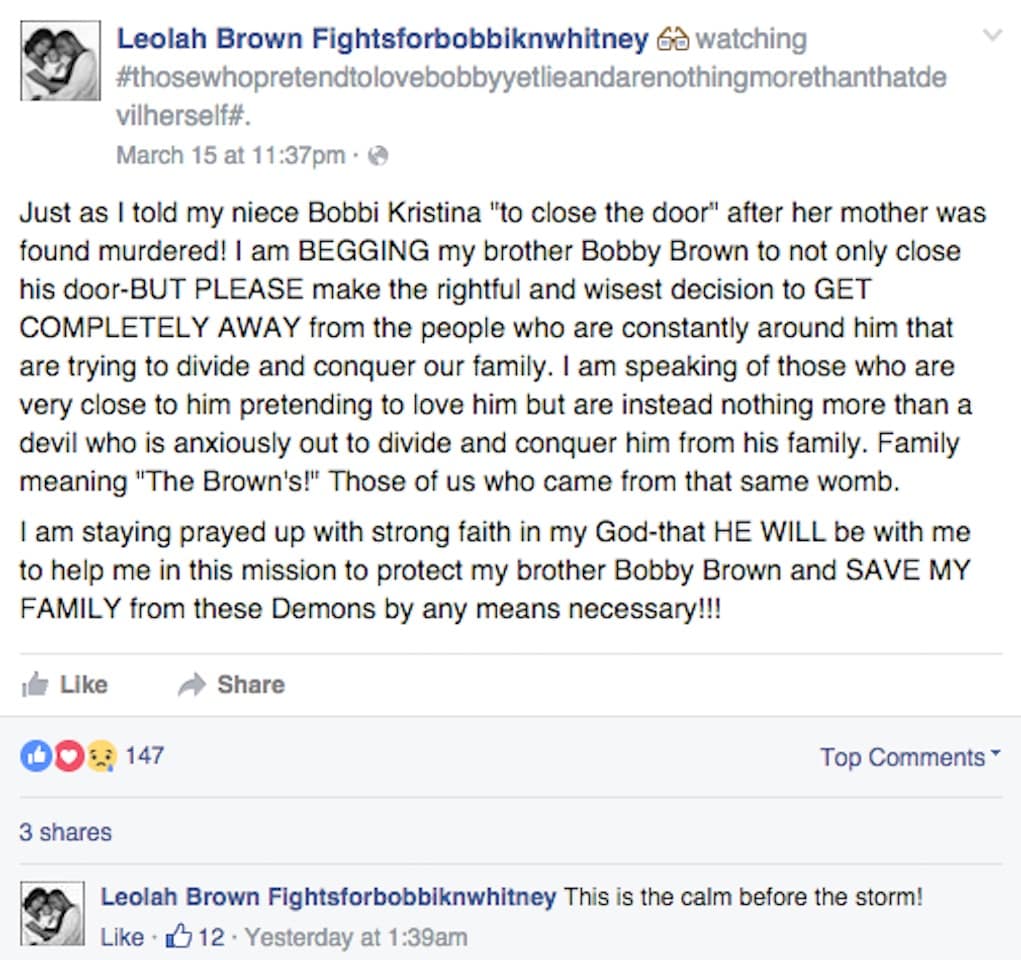 Leolah has always believed someone was out to get the fam, and she has always believed BK was killed for her inheritance money by the hands of Nick Gordon.
But Leolah is also the same person who was filming a reality show to document BK's condition while she was laying up in the hospital in a coma. She also contacted Jacky about trying to get some coins for spilling the details on Whitney's death.
What do you think? Is Lee-Lee batshit crazy?