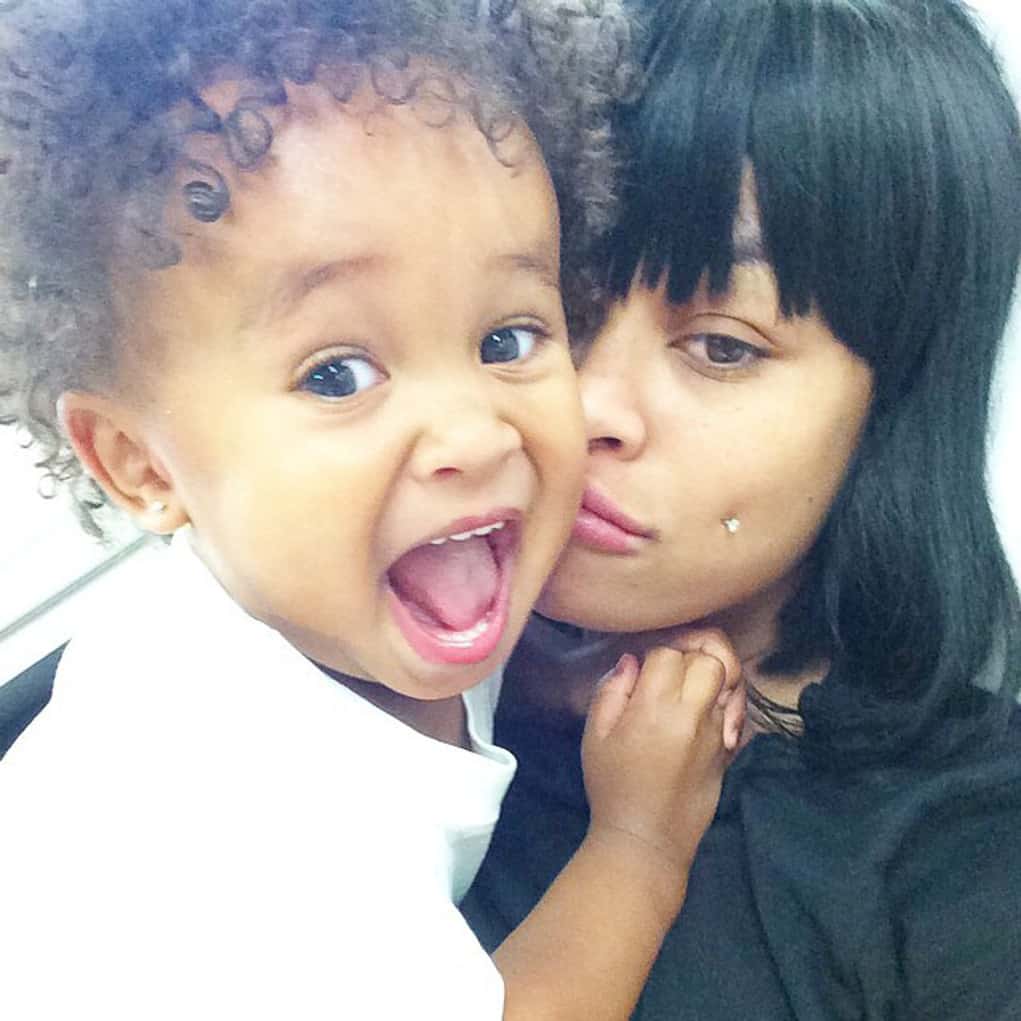 Blac Chyna took to Instagram to rant about the child support she gets from Tyga.
No one sees Blac Chyna do much but look hot on Instagram and make some promoted posts on social media so there is a lot of talk that she lives solely off the child support that Tyga gives her.   Never one to shy away from the public eye – she has bashed her ex and his girl Kylie Jenner several times on social media – Chyna went off claiming she does a lot more than just cash checks from her ex.
After making a post of the rides in her driveway she went off on Instagram saying that she doesn't collect from Tyga.
"TYGA DON'T DO S**T FOR ME!!! AND HES NOT ON CHILD SUPPORT SO F**K OFF B***H!!!!"
She also took offense to people saying she doesn't spend enough time with her kid, and says she makes money by making appearances at events: "AND FOR ALL YOU B****ES THAT SAY IM NOT WITH MY SON SUCK A D**K.  HES WITH ME 4 DAYS A WEEK AND HIS DAD THE WEEKENDS WHEN I GO HOST MY EVENTS!!!!"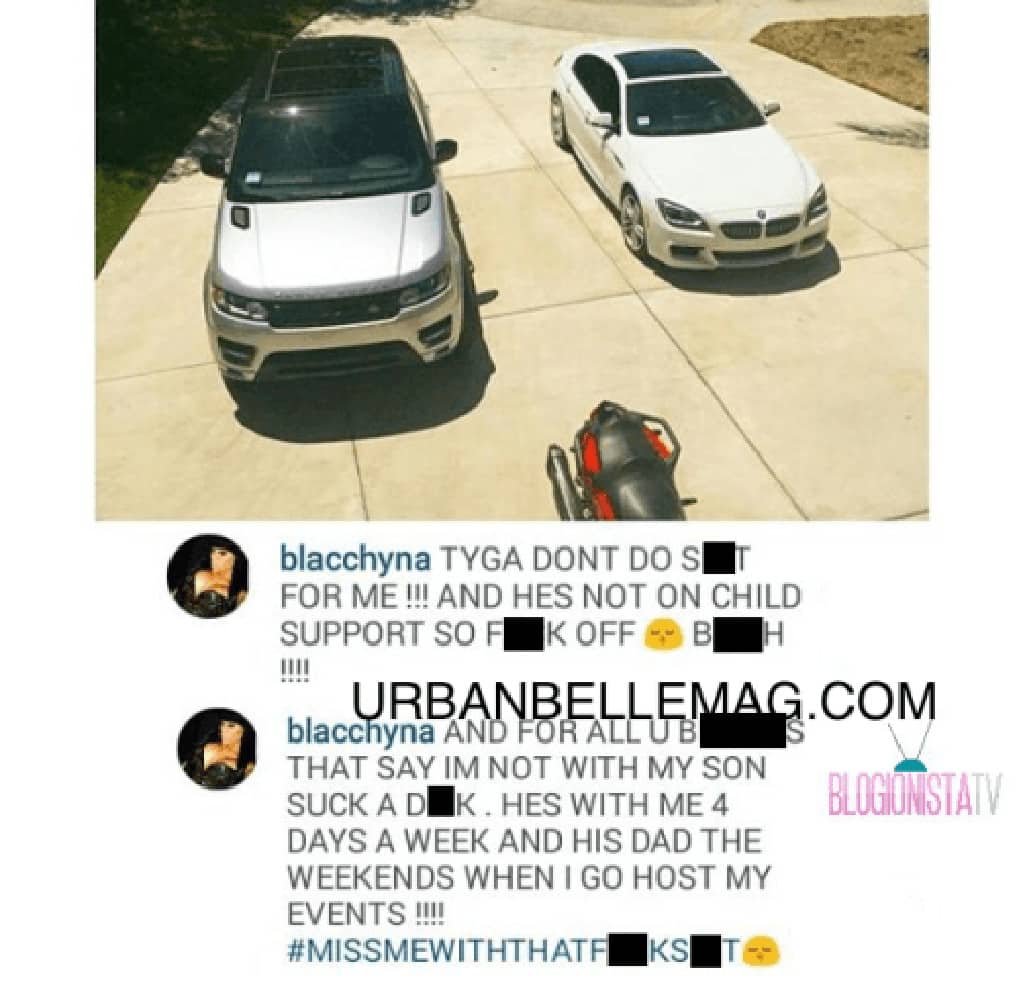 It's possible Blac Chyna doesn't live off what Tyga gives her, but what she does to get that money is probably a lot more than just show up at events.