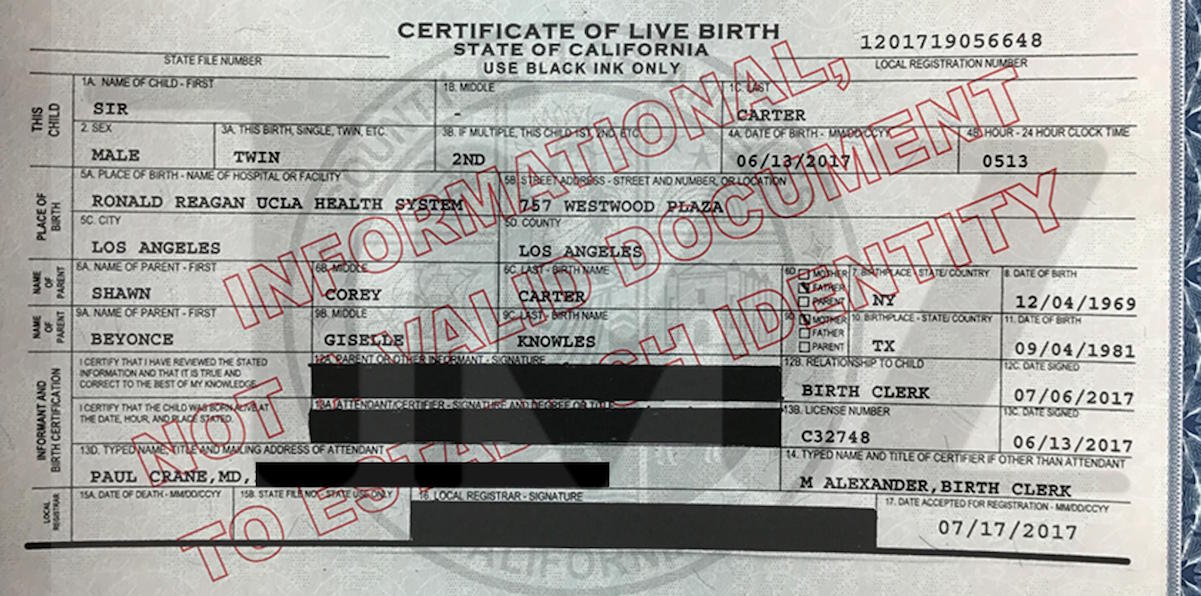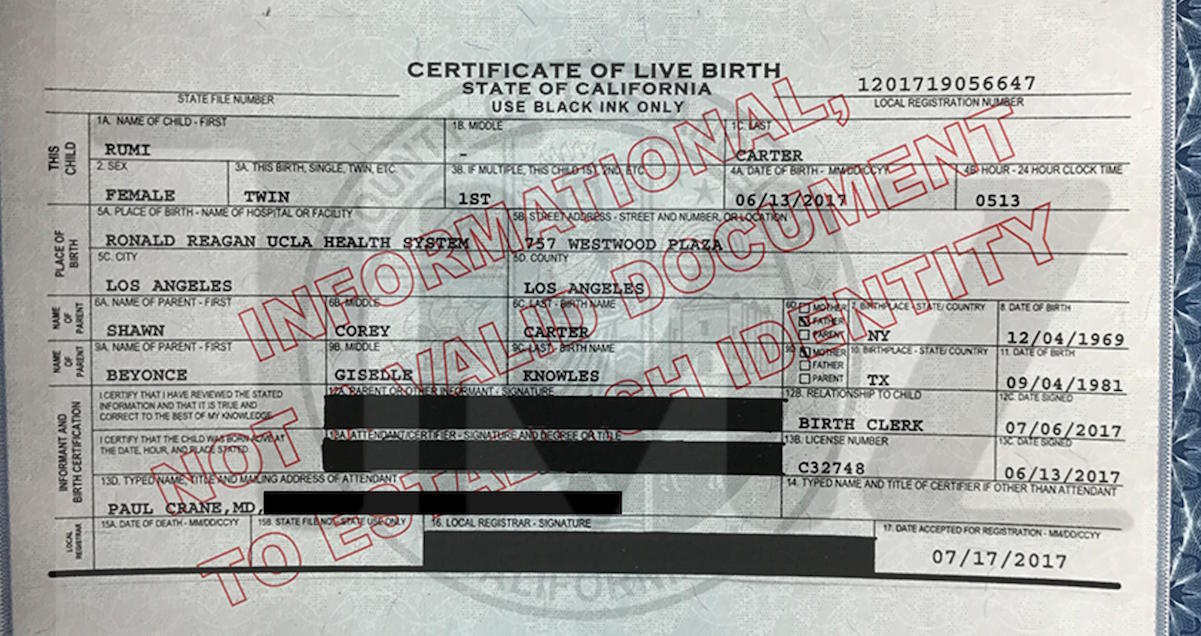 Sir and Rumi Carter's birth certificates were just leaked. In the official docs, you can see everything, from the time and date of delivery to Beyonce's real birth date. I guess this puts the rumors about her age to rest?
The doctor who delivered the twins is the same doc who delivered all of the Kardashian babies including Chyna's daughter Dream.
Do you think this is an invasion of privacy or did the Carters leak the info to prove Bey actually gave birth this time?