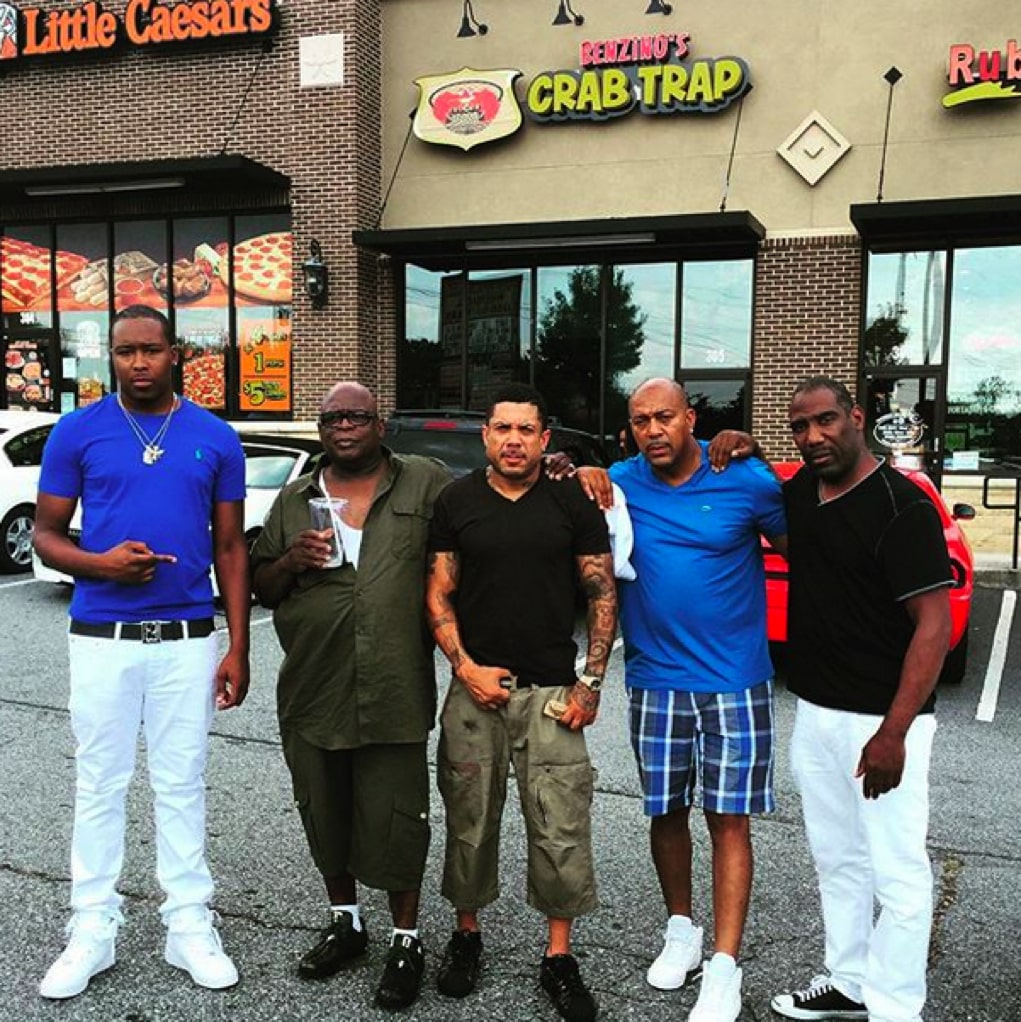 HSK Exclusive – Benzino's Crab Trap has been open for less than a month, and the rapper is already in violation with Georgia health code. The former Love & Hip Hop Atlanta cast member has posted videos of himself dipping his raggedy, grimy fingers into a pot of crab legs, cooking without a hairnet, and touching food with his bare hands. Just straight nasty!
Here he is touching ingredients with his dirty fingers.
Dig the drop:
"Benzino is also talking freely over the sauce.  There is no doubt that Benzino saliva is entering the sauce.  I demand an health code violation investigation.
I would also demand that proof that Benzino has been tested and does not have any communicable diseases as per section 1-19″
Public Health Code:
A person who, in the ordinary course of business in a food
1-14    service establishment, handles food which is to be
1-15    consumed by humans, other than food in an enclosed
1-16    container, shall:
1-17      (1) Have a certificate of health, renewable annually and
1-18      issued by the county board of health, indicating that
1-19      such person had no communicable disease at the time the
1-20      person was examined for the purpose of obtaining the
1-21      certificate; and
1-22      (2) Wear, when handling food other than in an enclosed
1-23      container, appropriate gloves and hair nets to prevent
1-24      contamination of such food."
Cobb County Public Health Code Source
Our source tells HSK exclusively that an area inspector will be paying Benzino's Crab Trap a visit. Until then, eat at your own risk!