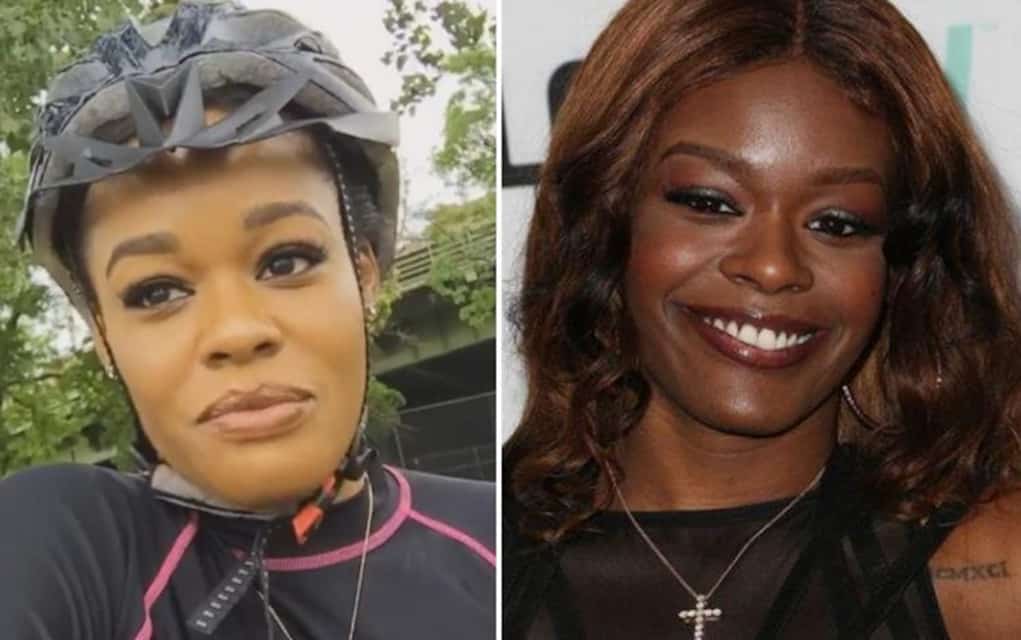 Back in June, Azealia Banks admitted to using a skin cream called Whitenicious to bleach her skin, and now she's bringing her light skinned secrets to the masses in a product she calls "Baby's First Bleaching Kit." Smh.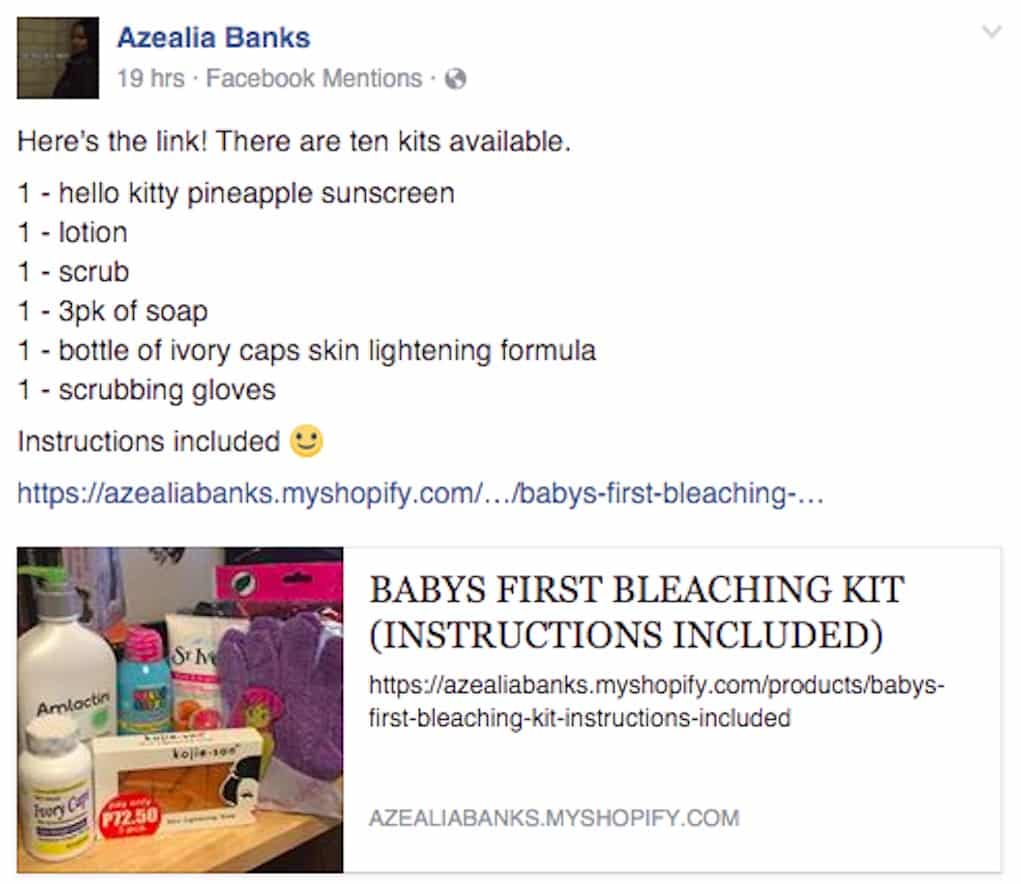 The rapper even setup an online shop for customers to take orders. I'm no skin bleaching expert, but can't you by all those products separately for much cheaper? And who the hell wants to bleach their baby's skin?!
The kit will run you $79. Who's buying?