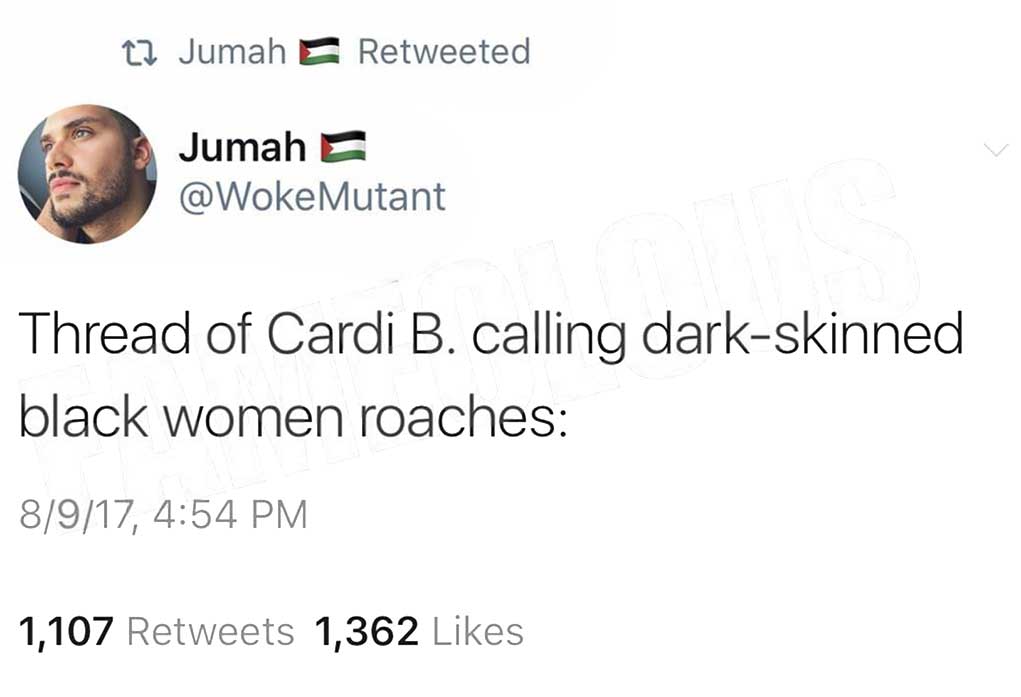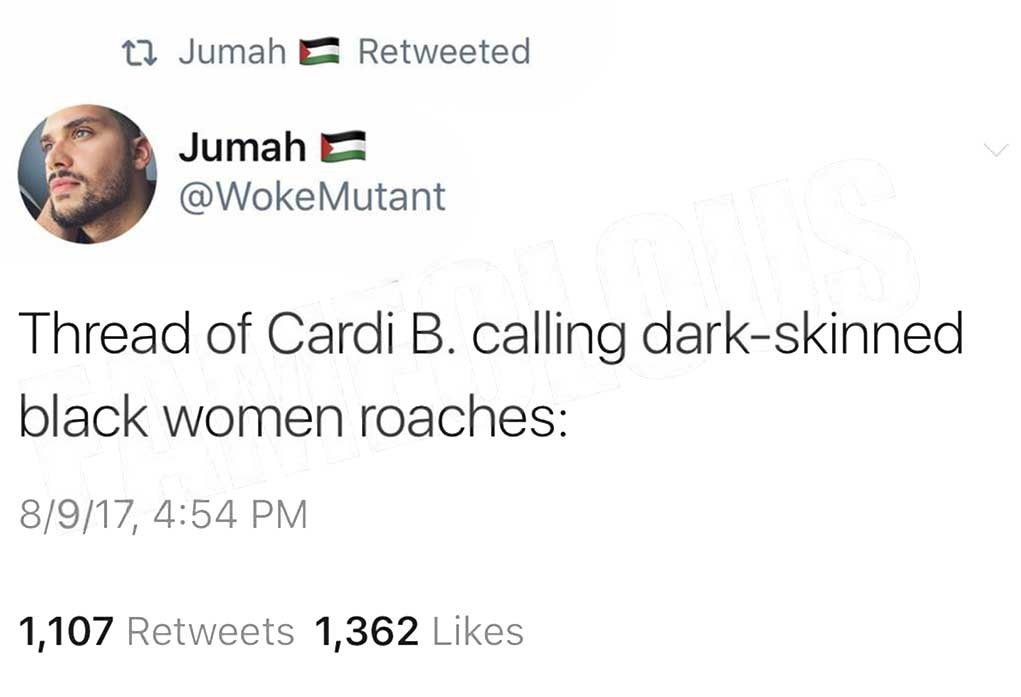 Arab is calling out @iamcardib on Twitter, because he say she loves to "Dehumanize" black women. The Arab points out that every girl Cardi ever called a roach or monkey is a dark-skinned woman.
Dig the drop:
However, Cardi B says that can't be true because she calls herself those names. Cardi feels the Arab is just trying to make her lose fans and make her look bad. The Arab says that's not the case and that Cardi shouldn't be able to dehumanize black women because one of her parents is black.

The Arab also feels Cardi is trans-phobic and is a colorist issues because he says she targets black women, particular dark-skin females.