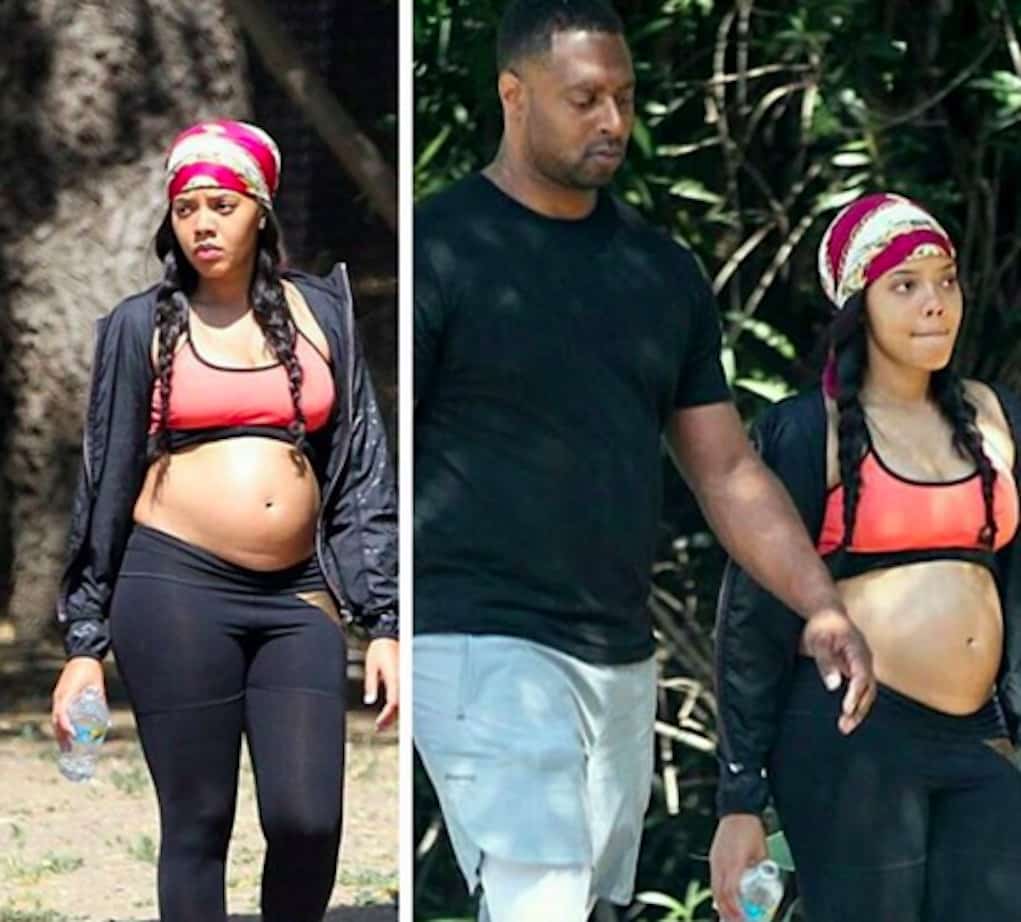 Angela Simmons mysteriously got engaged in April, and it was quickly revealed that her fiancé is nothing but a lying, scamming convicted felon named Sutton Tennyson.
If you thought this story couldn't get any worse, it just did. Angela just confirmed she is knocked up by her felon bae.
Oh, and it gets even better…back in January of this year, Angela was still claiming to be a virgin even though she has had a few longterm relationships with celebs like Bow Wow, Brandon Jennings, Romeo Miller, Cam Newton and Lance Gross.
Her Instagram comments are in shambles, with many people calling her a hypocrite and a liar. Hmmm…maybe she and her baby daddy have more in common than we thought…
?RT @lionofbedstuy: 1. Angela Simmons on the Breakfast Club in January 2016… pic.twitter.com/D40dhwnvNT

— Memphis Fleek (@Brieyonce) May 28, 2016
This is Rev Run's 3rd child to have a baby out of wedlock.
Congrats?