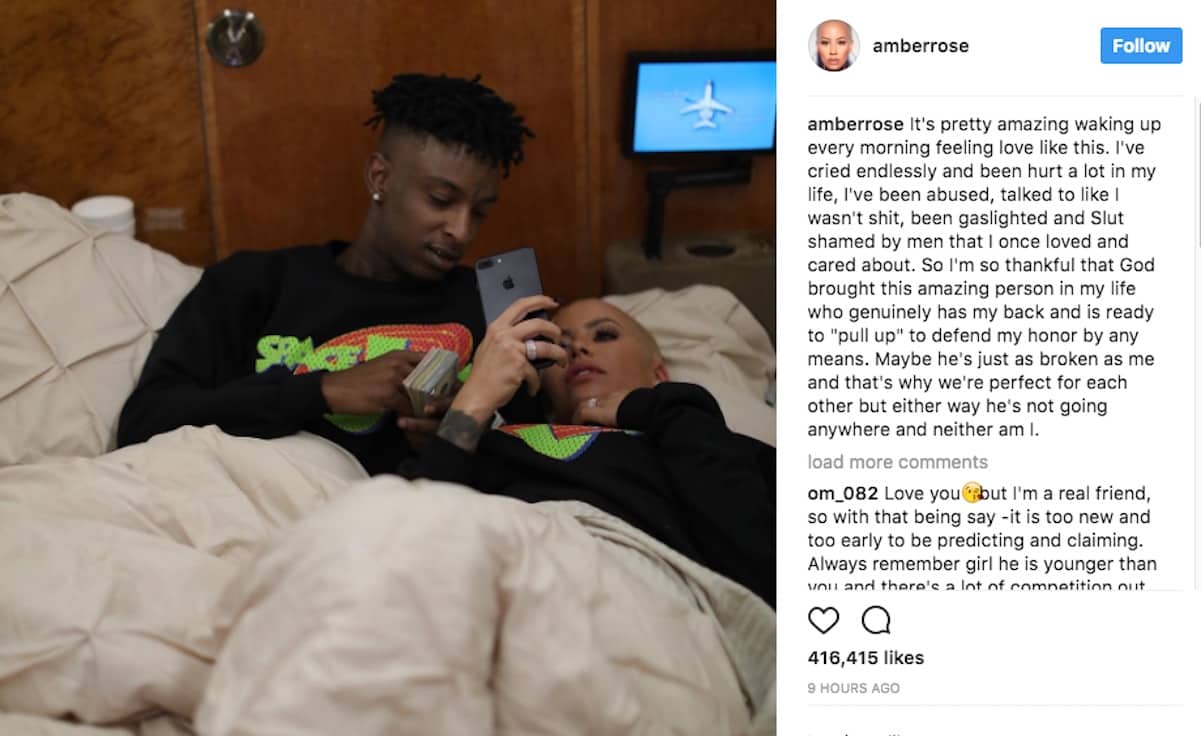 Amber Rose poured her heart out on IG and proclaimed her love for her new boo, 21 Savage.
In the post, Amber talked about how all her exes "slut-shamed" her and abused her. She's glad she has finally found someone who's the complete opposite.
And of course, she had to post yet another creepy video of the two of them.
How long do you think this will last?