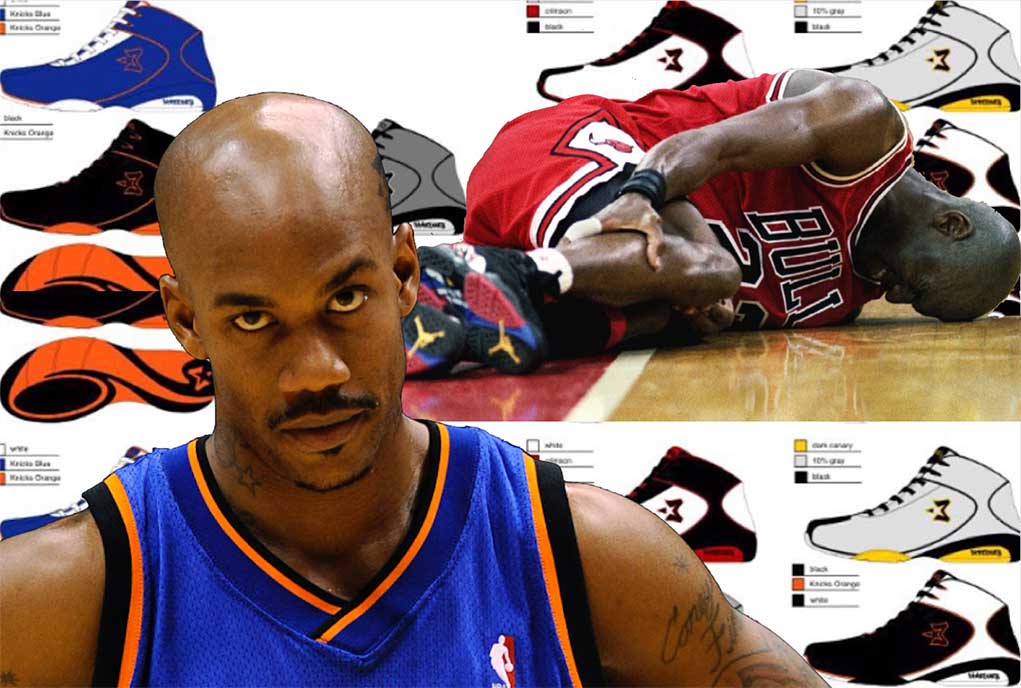 Just in case you didn't know it before … thanks to Stephon Marbury, you'll likely never again forget the fact that Michael Jordan doesn't care about Black people!!! That's exactly what Marbury recently broke Jordan, and his over-priced — made-in-China for five-bucks a pair, Air Jordans — down to!!!
"Jordan has been robbing the hood since. Kids dying for shoes and the only face this dude makes is I don't care. The time will change!"
You may recall … back in 2006, Marbury launched a line of "NBA quality" sneakers that cost just $14.98, called the Starbury One. "Nearly anyone could afford them," reports a source. "But after a few years the line folded, as did Marbury's NBA career." Now that Marbury has regained pop-rank as "China's most famous basketball player" … the former New York Knicks baller is about to bring back Starbury sneakers.
"The shoes we have are the exact shoes people are spending $200 on."
ThinkProgress Reports:
"Michael Jordan hasn't done or said anything to address it, even as the Air Jordan brand garners a 55 percent market share in U.S. basketball and more than $2.25 billion in annual profits, most from re-releases of earlier sneakers. In 2013, consumers spent $6.46 billion on athletic shoes. While Air Jordan and other brands don't account for the total, experts say it's a testament to people's desire to make a fashion statement rather than engage in physical activity. This happens to especially be the case for black consumers, who have come to know these shoe brands via hip-hop culture and movies."