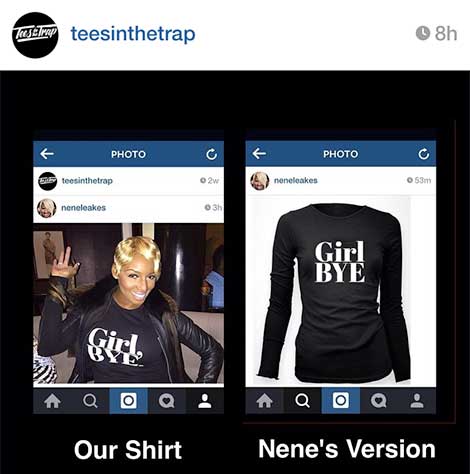 Real Housewives of Atlanta cast member, NeNe Leakes, is being accused of stealing a t-shirt designs.
T-shirt company, Tee In The Trap, is claiming Leakes ripped off their Girl Bye design. Know why?
Because Tee In The Trap found out Leakes recently opened up a shop selling their Girl Bye trademark on t-shirts of her own.
Here's what Tee In The Trap posted on instagram: