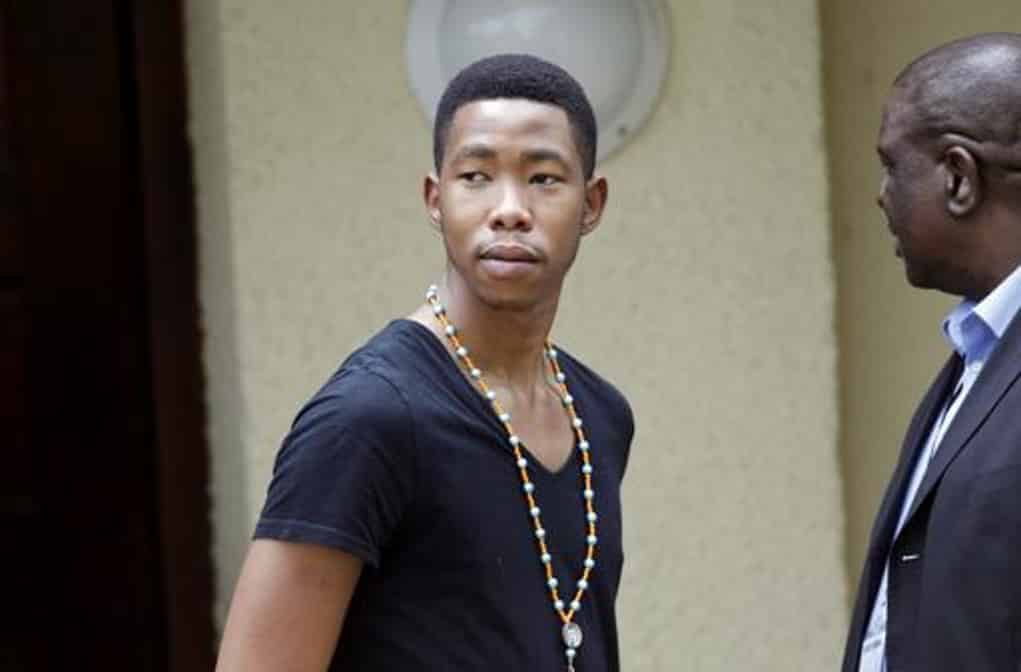 One of Nelson Mandela's grandson's has been charged with raping a 15 year old girl.
Nelson Mandela left a lasting legacy including 17 grandchildren.  One of them, Mbuso Mandela, is in police custody until his bail hearing for rape charges.  Mbuso followed a 15 year old girl to the bathroom of a restaurant in Johannesburg, South Africa.
A spokeman for the girl's family says that while in the bathroom the 24 year old man grabbed her and raped her in one of the toilets.
To make the matter even worse, the Mandela family has tried to cover it up and threatened the girl's family.  The family matriarch, Winnie Madikizela-Mandela sent her bodyguard to the victim's house and he impersonated a police officer and told her that Mbuso would not be arrested if she pressed charges.
The spokesman for the family was understandably outraged, "Just because they have a famous surname, they think they can get away with crime," he continued, "Children can't just be raped and then everything is alright."