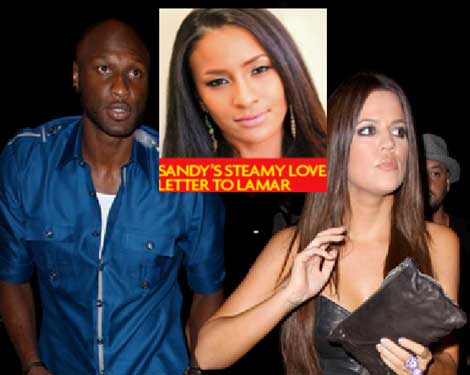 "We both lost our minds sexually … I ate your a**, you ate mine." ~Sandy Schultz, 3rd reported Lamar Odom Jumpoff
The Wrath Of His Hurricane Sandy?
In her own choice words to Lamar Odom, Sandy Schultz writes, "I'm so mad at you for choosing Khloe, especially since I've been around for years." That would be about a decade, according to our homeys over at Star Magazine — who have landed a 12-page letter penned by the 29-year-old, claiming she first met Lamar "at the club when I was 19-years-old."
Lamar knows how to choose 'em, don't he? Know why we say that (with great sarcasm)? Because this apparent nut job seems to want the spotlight so bad that she actually took the time to hand write a no-holds barred detailed account, throwing Lamar — who she says she "witnessed abuse drugs" and herself under the bus as drug abusers!
Here's some of what Sandy Schultz penned to Lamar:
"From our late night conversations, smoking and drinking, to our getaways to Memphis where … you put me up on everything … from ecstasy to putting it in my ass …

Shopping sprees, surprise gifts, calls just to say hi …

The way you would whisper in my ear when we would f*ck, and tell me I would be a star …

Flying to Memphis then Miami, to stay with you for days"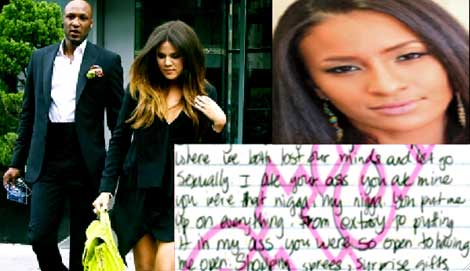 Check out Star Magazine's exclusively obtained letter to Lamar: