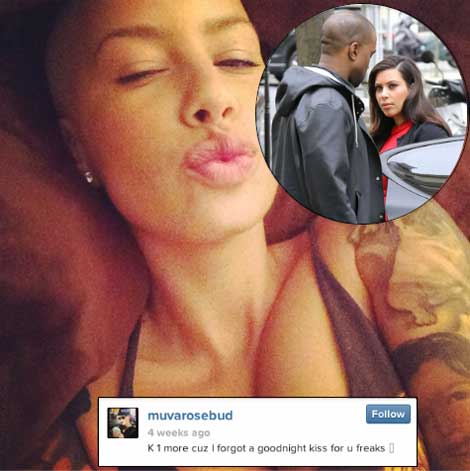 To Amber Rose.. Ye may be the only man who beats the Wiz. Know why? He made her a millionaire, reported to have forked over a mill-ticket in hush hush money around the time of their split.
Now.. it looks like Yeezy's gettin' back at MuvaRoseBud for a possible return on his investment!
Reports reveal.. "Kanye West has been secretly keeping in contact with his ex Amber Rose." They say while Ye is on 'secret phone calls' with Amber, he keeps Kim Kardashian under strict Yeezanity rules.
Here's the latest from Now Magazine:
"Before Kim became pregnant, he asked her to cut contact with all of her exes. He's even talked about getting it written into their prenup that she won't talk to any of them."