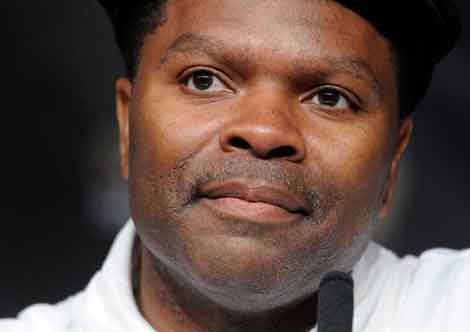 Jacky,

The earliest allegations against James A. Prince as a possible narcotics violator date back to a 1988 El Paso traffic stop. A man who has been identified as a cousin of Prince and an unidentified man were stopped in a car registered to Prince's Houston used car lot. Authorities found 76 kilograms of cocaine in a hidden compartment. This is alleged to have been the event that inspired the initial DEA investigation.

Fast Forward to 1999, in addition to the arrest and misdemeanor plea entered by Brad "Scarface" Jordan, a federal jury convicted Stevon Todd McCarter and his cousin former Houston police officer Cedric Rogers of conspiring to steal $30,000 from an alleged drug dealer in November 1998. Rodgers trial lasted all of four days before a jury convicted him of using his unmarked police car to stop a car containing the $30,000. The plan came undone when other police officers arrived on the scene. There were questions raised in relation to a possible sting operation involving former Houston drug kingpin Johnny Binder Jr.

JOHNNY "J" BINDER JR.

Known as Big J., Johnny Binder Jr., dominated Houston's crack trade during the 80s. He was noted for his chauffeur-driven Rolls Royce, expensive jewelry and penchant for self-promotion. Binder invested the proceeds of his venture in a nightclub and operated a concert promotion business that did business with Coca-Cola. Binder's actions were those of a self-absorbed egomaniac hell-bent on self destruction. Binder travelled with an all-female entourage that always accompanied him as he made his way to a section of courtside seats he kept at the old Summit arena.

What made Binder's act so revolting to some, drew the attention of others. One of them just so happened to be the man now known as James Prince. It is no coincidence that Binder is known as Big J., whereas Prince is known as Lil J. Binder's reputation was well established by the time he began to amass a crack empire that would ultimately control as much as 80% of the Houston market. A notorious jacker with a violent streak Binder ran up a string of 34 arrests before he was sentenced to lengthy prison term in 1980.

Three years later a curious string of fortuitous events allowed Binder regain his freedom just in time to establish himself as the dominant force in Houston's crack trade.

Was it luck or some other guiding force that intervened on Binder's behalf? After spending 3 years behind bars, state Judge Joe Kegans issued an order releasing Binder from custody after a woman incarcerated in a California state women's facility admitted that she and another man known as "J" had committed the Westheimer robbery that led to Binder's incarceration. Texas Gov. Mark White formally pardoned Binder shortly thereafter and in a settlement, Binder received $25,000 from the state of Texas as compensation. Binder reportedly used that $25,000 to launch his drug operation following his release. By 1987 Binder's reputation drew the attention of the national news media as U.S. News & World Report included him in a feature entitled "The Men Who Created Crack." From a room at the Stouffer Hotel, Binder served several Houston Rocket's players including Mitch Wiggins and Lewis Lloyd. Binder's popularity and high profile made him a priority DEA target. It also didn't help that Binder seemingly had an inside source that allowed him to taunt the DEA agents who trailed him.

It would take 4 years before authorities compiled enough evidence to secure an indictment against Binder and 27 other people in case charging him with operating "Houston's biggest crack cocaine ring. Joining Binder on trial was Martha Marie Preston, the owner of a popular nightclub called Myosha that was financed by Binder. Among Myosha's list of distinguished patrons were Houston Mayor Kathy Whitmire, city councilmen Ernst McGowen and Anthony Hall "later occupied the city attorney's office," U.S., District Judge Kenneth Hoyt and police chief Lee Brown "later elected Mayor." Hall even admitted to receiving $40,000 in legal fees paid by Preston in association with the club's operation. Binder publicly claimed the indictment was punishment for a $6 million civil suit he filed against the DEA after he and 3 of his female companions were stopped and searched. Binder claims the agents took $9,000 from him and strip searched his companions in the back of his Rolls Royce. Binder publicly announced his intention to leave Houston and move to Los Angeles where he'd been when the indictment was announced.

DIAMOND PRODUCTIONS

Indeed Binder did run a music promotion business called Diamond Productions. Binder used the venture to book several acts at a string of nightclubs owned by former Rockets star Robert Reid. Binder claims Reid later pulled out of his contract for fear of tarnishing his reputation as a born again man of God. Binder claimed he was against drugs and pointed to his efforts to close one Houston area crack house as proof.

As the trial dragged into 1988, a federal judge granted Binder special permission to to travel to South Carolina where he joined the "Dope Jam Tour." Binder was associated with several acts appearing on the Coca-Cola sponsored rap tour that included such acts as LL Cool J, Doug E. Fresh, Biz Markie, Kool Moe Dee, Boogie Down Productions, Eric B. & Rakim and Los Angeles rapper Tracy "Ice-T" Morrow.

Binder  remained on the road with the tour as it traveled south into Daytona Beach and Miami, Florida. Coincidentally the tour was billed as "The Dope Jam Tour–Say No to Drugs," and was intended to combat rap's outlaw image. Binder and Preston were later acquitted of all charges in September 1988. His streak of luck was fast coming to an end as U.S. District Judge David Hittner would sentence Binder to a 40 year federal prison term 4 months later. The case arose from an undercover sting which netted the purchase of an ounce of cocaine from an apartment rented by Binder.

In the aftermath of his acquittal Binder turned to the media in an effort to discredit the agencies and derail the ongoing investigation into his drug operation. Emboldened by his successful evasion of prosecution Binder openly accused local, state and federal law enforcement officials of pursuing out of spite. He charged them with trying to pin a kidnapping and cocaine case on him without success.

J. Prince later borrowed from the book of Binder to successfully derail an investigation into Rap-A-Lot records yet and still there was more to come from Binder. Following his acquittal in September 1988, Johnny Binder had promised to "leave Houston and start a new life," with all the hyperbole he could muster, "There's nothing but one safe thing I can do and that is to get out of Houston with a quickness if I want to stay alive."

His co-defendant Martha Marie Preston took a rather conciliatory and low profile approach stating "Maybe this is part of a test in life. Maybe God is testing me." It was an interesting exchange as both chose to issue separate public statements despite the intimate connection of their issues. Nonetheless Preston would soon discover "God" nor the law were through testing her yet.

MARTHA MARIE PRESTON

Preston followed Binder into court and was ultimately convicted on two counts of aiding and abetting in the distribution of cocaine as well as a separate charge of witness tampering. As a result Preston received a 20 year term that was appealed by her attorneys. It is interesting to note the media did all it could to downplay the importance of Preston choosing instead to focus on the clownish antics of Johnny Binder.

Binder purposely chose to act as the lightening rod by showing up to court dressed in $500 suits and layers of jewelry. Binder also angered the Judge and vexed his attorney Kent Schaffer by refusing to enter the courtroom until after the judge took his seat on the bench. These antics served the purpose of enhancing the notion that Johnny Binder was the man heading the operation and the politically connected Preston had somehow fallen under Johnny's spell.

It was a masterful performance until the Binder's sentencing when Schaffer admitted that his client was a scapegoat, a "loud-mouthed negro," who took center stage during the trial to mask the fact that the real target of the investigation all along had been Preston, the businesswoman with the civic and political ties to the most respected black leaders in Houston.

Most viewed Schaffer's comments as preposterous, they'd watched Johnny Binder for years parade around town in his Rolls-Royce, they'd read about his entourage and stories of violent retribution against those who raised his ire. Here was a man with ties to the rap industry, a man who openly associated with most of the Houston Rockets basketball club. There was no way they were going to fall for this victim act by Binder. They never considered the fact that he'd played them all for a fool.

Another 4 years would pass before the supporting evidence that Schaffer had been right in what he said was presented in the form Pete Brewton's book about The Mafia,CIA and President George H.W. Bush. Buried midway through the book was a brief reference to "the arrest and conviction of Martha Marie Preston, dubbed the "crack queen," for her alleged control of crack cocaine distribution in Houston. Preston purchased a Third Ward convenience store from Dr. Sergio Luciani that was used to distribute narcotics. According to Brewton, Luciani was an Italian economist with ties to the CIA operatives and money laundering.
Thanks for the tip!
Yours truly,
Jacky J.