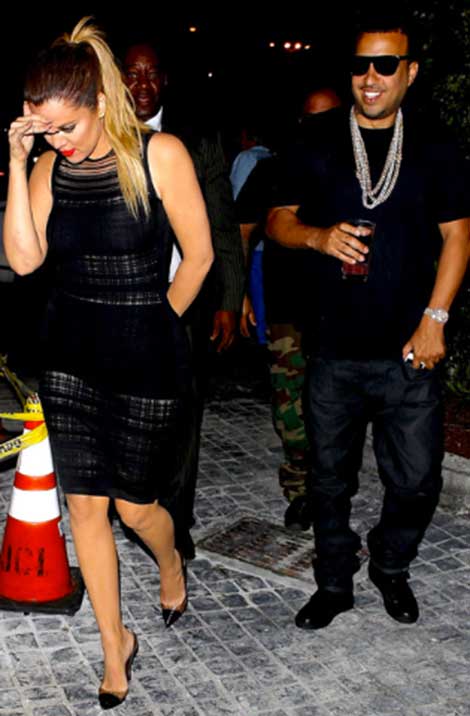 HSK Exclusive – A tipster is telling us French Montana's part of the bargain over his fake-out relationship with Khloe Kardashian, revealing the Bad Boy emcee is looking to land his own reality TV show "and thinks Khloe will take him there".
"French Montana is running around with Khloe Kardashian in tow trying to get himself a reality show to different television networks."
We broke the story first, revealing the K Klan sister is using French to stay in the spotlight as what's behind the pair's pub-play.
Now.. our insider tells us French Montana was in L.A. a few weeks back, "going to meetings with different television networks to pitch his reality show." Our source says having Khloe by his side made no difference. Know why? Because did didn't land a deal.
Dig the drop:
"French Montana and Khloe are using each other to stay in the media. She's using him for an Urban audience and he's using her for mainstream popularity."