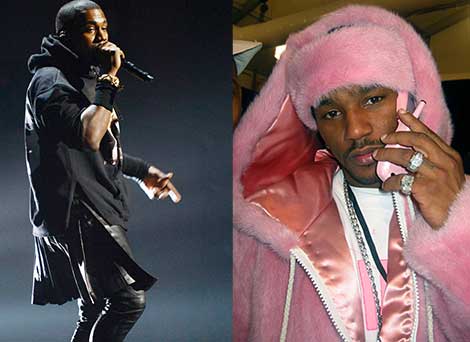 Cam'ron is publicly telling his former Roc-A-Fella label mate, Kanye West, that, "Rockin'skirts is wild gay". Though, I guess rocking head-to-toe pink is totally hetro. Or it's just a case of Cam'ron having selective memory?
Here's what Killa Cam raps:
"I get boat loads of wild Ye/Mr. West, what up? It's been a while Ye/Your music is tough, but them skirts is wild gay."
Is Kim Kardashian married to Kanye West, knowing her husband is currently dating fashion designer Riccardo Tisci? Of course. Don't believe me.. Ask industry snitch Andrew Knight.