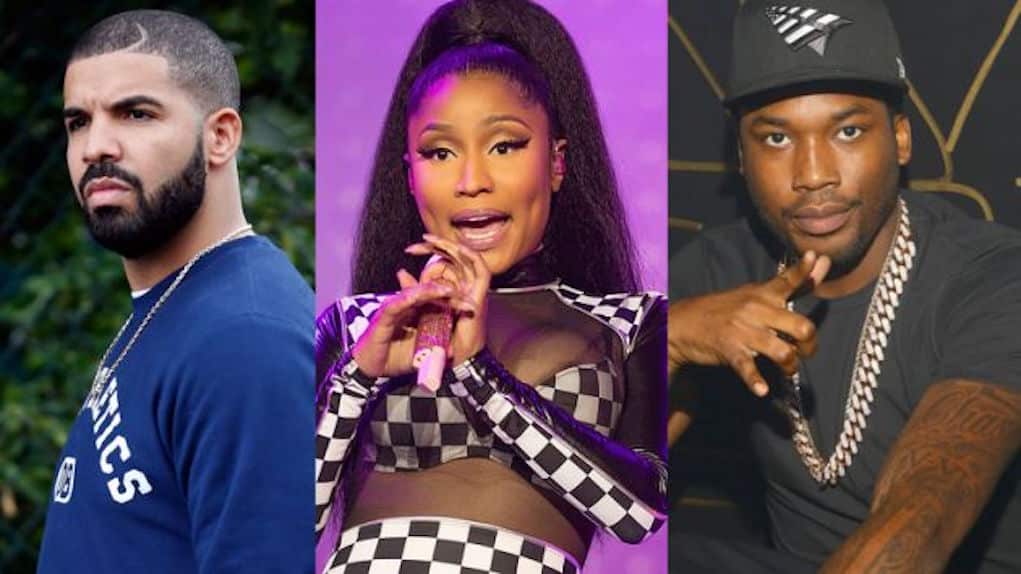 Just days after getting knocked out by one of Meek Mill's goons, Beanie Sigel stopped by the Tax Stone podcast to give his theory on why Meek hates Drake so damn much.
When it comes to Meek accusing Drake of using ghostwriters like Quentin Miller to write his rhymes, Beanie said "who cares?!" He says Drake doesn't have to live by the same code of the streets because he's not from the streets!
"Drake don't gotta live by the rules we live by, or [the rules] you claim to live by. He's not a street n****," – Beanie Sigel
Beanie also said you can't blame Drake for having armed security wherever he goes because he's the "biggest thing in music."
"You can't look at that man in a different light because he got armed security or whoever he got. He's the f****** biggest thing in music, n****! A pop star. Who cares if he not writing that s***?" – Beanie Sigel
When it came down to discussing Meek and Drake's feud, Beanie broke it down for us, and it all has to do with Nicki Minaj:
"So what's the real reason why [Meek] was mad at Drake? In my point of view? You was laying in the bed one night, you rolled over and you looked at [Nicki] and you asked her, 'You [slept with him?]' And she ain't answer you in the way you wanted to." – Beanie Sigel
Looks like Beanie is asking for another beatdown.
Peep the video:
Do you agree with Beanie? Did Nicki really smash the homie?