Jacky Wants YOU To Join….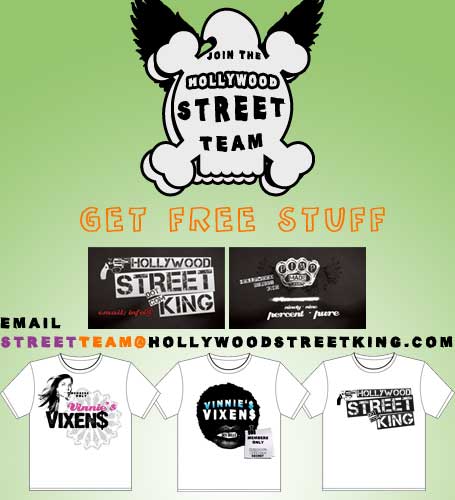 Tired of allhiphop.com's DICK SUCKING coverage of urban culture?
Join the Hollywood Street King STREET TEAM and help spread the word!!!
All you need to do is send an email to StreetTeam@hollywoodstreetking.com. Give us your contact details and we'll send you a bunch of promo materials, tee shirts, stickers, postcards, etc etc.
If you READ it, REP it!
You'll be the first on our mailing list to find out about special events, free concerts, and more! You'll only hear about it if it's important…Jacky doesn't like SPAM either!
Do you already promote club nights? Send us an email! We'd love to endorse some of your events across the country! Join. Spread the Word. Bring Power Back to the Streets.
-Guru Jacky