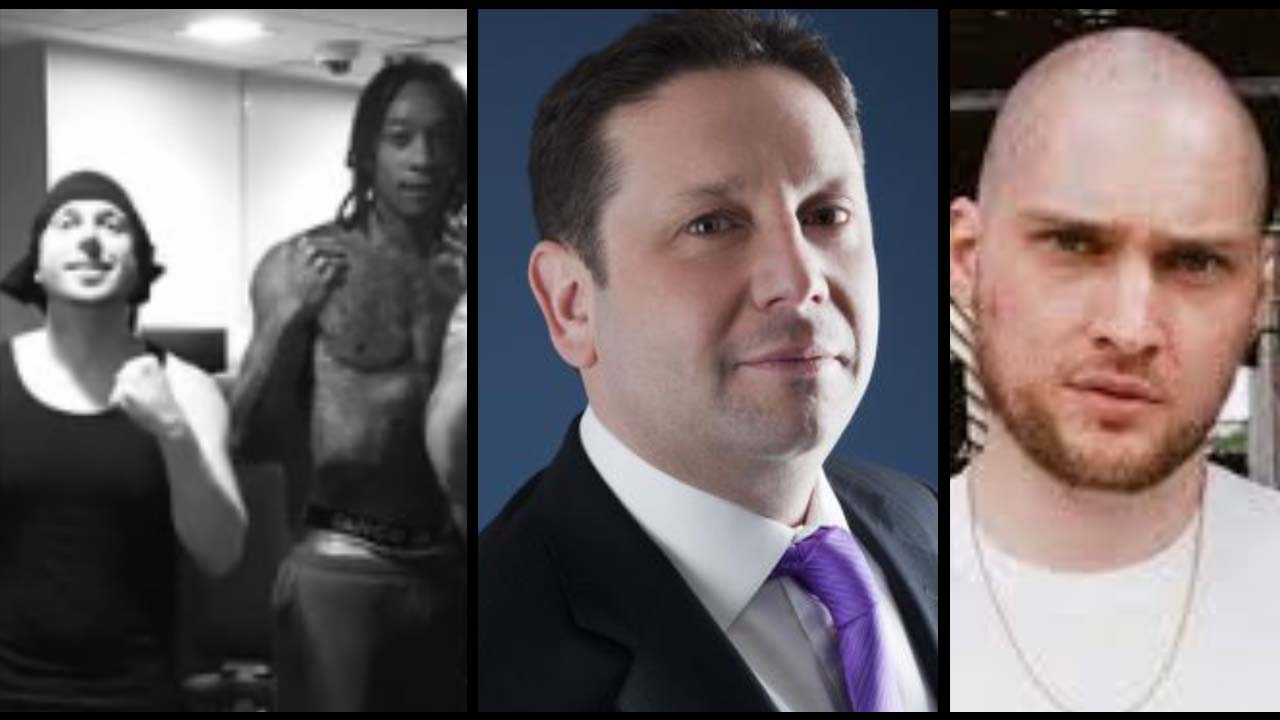 HSK has had two articles published in the New York Times, we truly believe our readers will enjoy our five part saga of stories that we're about to publish about the singer Weeknd's manager, Sal Slaiby. Our readers would get an insight of the dark side of the entertainment industry. Our five stories about Sal Slaiby, will include human trafficking, beatdowns, fraud and even murder. HSK honestly believes that our Sal Slaiby, five- part saga of industry darkness will definitely get us back into the New York Times, for the third time. Don't believe me? Ask Charlie Sheen or Peter Nygard.

Sal Slaiby, is a successful music entrepreneur, he manages some of the biggest acts in the music industry, The Weeknd, Doja Cat, Brandy, Ty Dolla Sign, Diddy and many more.

How did Sal Slaiby, born in Lebanon, grew up in Ottawa, Canada, become CEO Monte Lipman's right-hand man at Universal Music Group?

Well, it all started with Jake Esquire, who was managing The Weeknd, in the beginning of the singers career.
"Jake Esquire, had a surplus store that sold army gear & Abel, who's now known as The Weeknd, used to work there.

That's why The Weeknd, used to wear surplus gear in first music videos. Jake was Weeknd's manager. Upstairs from Jake's store, there was another store & that store owners name was Oliver Khatib, & he was Drake's manager. Oliver had a sneaker store 'Good Foot Sneaker Boutique.' Oliver & Jake were good friends until Sal, came into the picture."
"See, when Drake got his record deal he needed more songs to complete his album. So, Oliver who already heard demos from The Weeknd, because Jake played the songs for him. Asked Jake, if he can have The Weeknd songs for Drake's first album 'Take Care.' Drake's album was a mega hit."
Wait there's more!!!
Jake Esquire, knew there and then that The Weeknd, was a goldmine, because of Drake's success. According to our source Jake Esquire's girlfriend at the time was anxious for a vacation to the Bahamas and that turned out to be a huge mistake – Know why? Because, when Esquire, and his then girlfriend took their vacation, rapper Wiz Khalifa and The Weeknd were also booked for a music video shoot in Toronto & guess what? Esquire, wasn't there to manage his artist The Weeknd.
"I don't know why y'all call him Sal, I know him as Tony- Tony had his boy Cash, spying on Weeknd – Tony wanted to poach Weeknd from Jake – So, when Cash called Tony & told him that Weeknd was freaking out, because Jake wasn't there for the Wiz Khalifa, video shoot. Tony stepped in with his crooked lawyer Sander Shalinsky, & poisoned Weeknd's mind against Jake."

We're told that's when the disbarred lawyer Sander Shalinsky, drafted up the paperwork for The Weeknd and Sal Slaiby's managing agreement.
"Sander, came with the crooked paperwork to get Jake out the picture & Tony had the muscle & dirty money to execute the plan to wipe out Jake."
Does Monte Lipman, know about Sal Slaiby's "XO" Records artist Forrest Schab, who was chopped up and murdered in Mexico, by British Columbia, bikers? Don't believe me, Ask Amir Esmailian, aka Cash.
Or better yet, does Sal Slaiby, know HSK has obtained an audio recording of a failed female pop singer/prostitute – drunk, raging on tape to her BFF(who was recording the whole ordeal)about how Slaiby, made her pull tricks and he even forced her to take more than a quarter million dollars of her very own father's money, to start XO Records. But, the so-called failed pop singer/prostitute was left behind, she's was angry and guess what? We have the tape!
To be continued… more to come… stayed tuned!!!
Sent from my iPhone