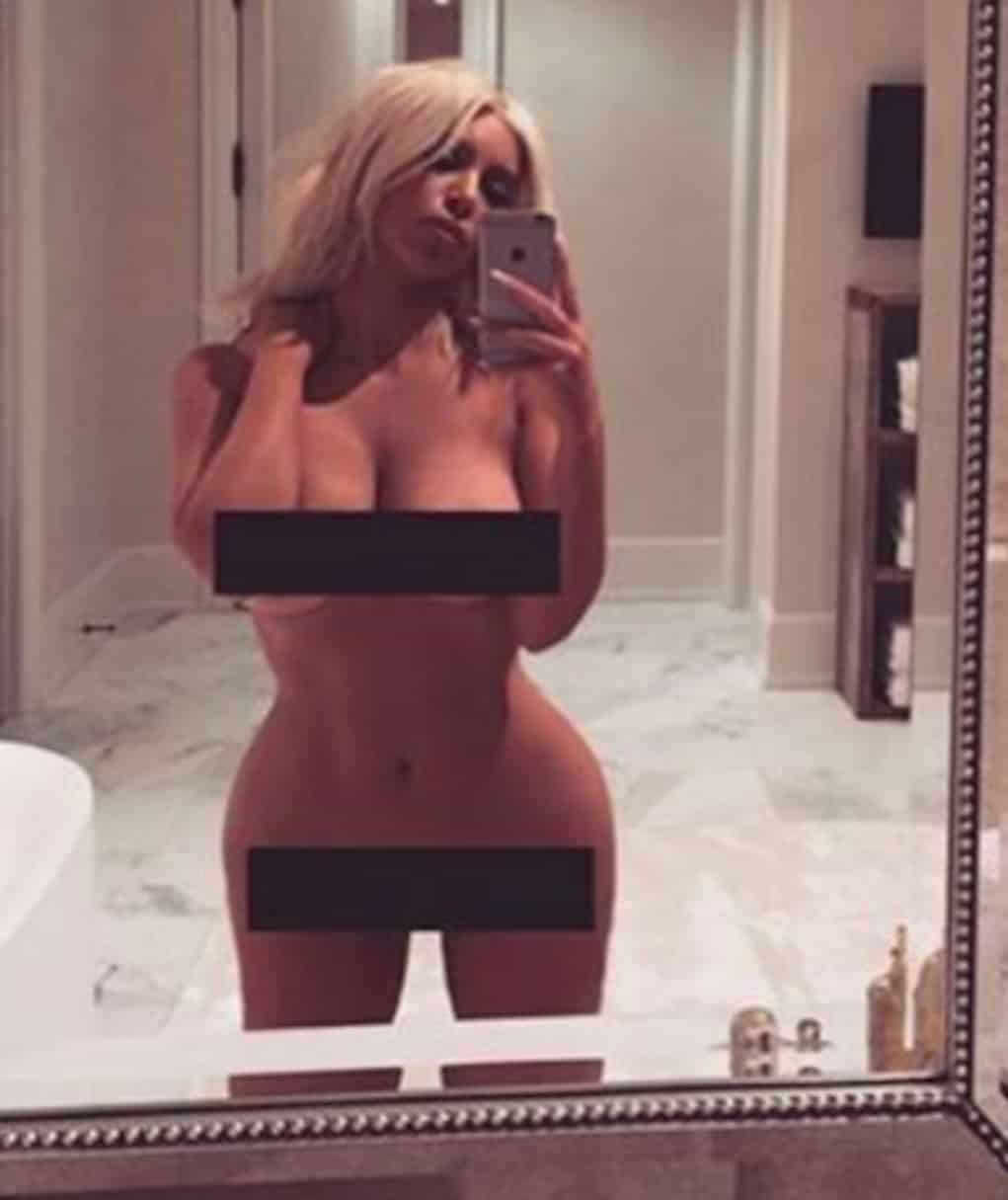 Clearly Kanye is too busy spazzing out on Twitter to give his wife some attention. So Kim K has to resort to showing off her stank va-jay-jay on the Gram!
The mother of two posted the photo with her privates covered up. The caption reads, "When you're like 'I have nothing to wear' LOL."
Kim just gave birth to Saint West in December, and was clearly feeling herself and her post-pregnancy body. The real question is, does anyone care about seeing her naked anymore?