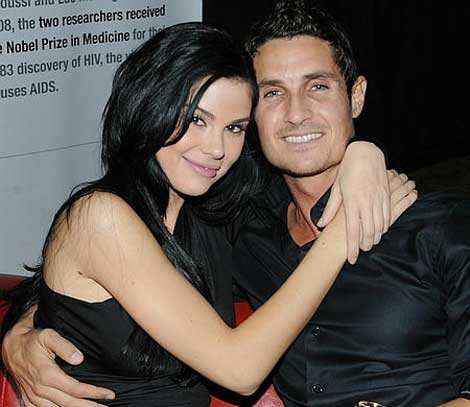 A Bandit's Backlash?
HSK Exclusive – The man behind Hollywood's AV Nightclub may have long been honing his nightclub scam before bringing the bait-and-switch tactic to Tinseltown. That's because Colorado court documents – dating back to August 2005 – reveal Tosh Berman once scammed nearly $60K from club patrons and owners, through a Denver, CO hot spot he managed.
You may remember back in September of this year, HSK first told you about a group of Hollywood VIP patrons reported they were taken for big bucks after purchasing bottle service at the Hollywood nightclub Tosh Berman runs with current girlfriend, and former Playboy Bunny, Jayde Nicole — AV Nightclub located at 1601 N Cahuenga Boulevard.
Now, we're learning Berman's slew of Hollywood heists on unsuspecting, intoxicated club-goers may not have been a first for Berman.
According to a 2005 investigative report launched by Denver's District Attorney's Office, Berman committed theft of more than $50,000, Computer Crime, and Forgery – after investigators found the current AV Nightclub owner, and at least three other employees of Denver's Hush Nightclub, "took cash from the club by falsely recorded sales as voided or complimentary and keeping the money collected from patrons".
We're told that's before Berman turned on his accomplices, keeping their stolen profits for himself.
Here's what a source had to say about Tosh Berman:
"Tosh has a long history of scamming people from the days of Hush nightclub to the Donkey Den in Denver… and Grenade pool hall where he left his partners in total financial ruin and skipped town – moving to Mexico.

It amazes me this guy is not behind bars yet. Where is the justice these days???? He and Jayde make a great pair – Karma's a bitch Tosh and one day YOU WILL GET YOURS!!!"

You want more insight on the type of business practices Mr. Berman brings to LA? Ask the owner of Sanoma WG, who did a deal to open an SWG in Cabo earlier this year — and yet the place has already closed.

Investors and anyone close to him should be careful."