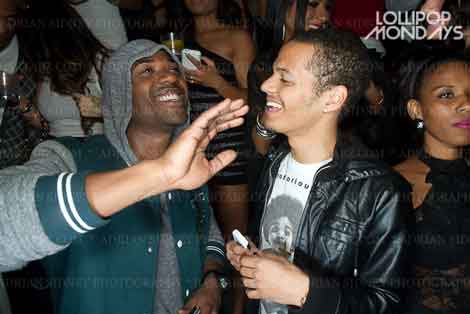 My sources are saying that Andrew Knight is not the son of music mogul Suge Knight. Don't believe me.. Ask Michel'le.
Here's what an insider had to say:
"Andrew ain't Suge's son. That fool is an impostor. This Nicca says he's Suge's son to get dudes in bed (see here, here, here, here, and here).

Andrew is a coke head and he's also a f*cking lair. He plays the socialite role so that he can bed Hollywood's down-low."
Is Andrew Knight using Suge's name to have sexual intercourse with men? That's what I am told, but next time I see Brandy's brother Ray J I'll ask him.
Photo credit Bar Tabz